Imported battery, photoelectric conversion efficiency of 23%

ETFE film, high light transmission, easy to clean dirt, self-cleaning

One-piece laminated panel, can be bent around 45°, long service life

EVA multi-layer fusion, corrosion resistance, aging resistance, high light transmission

Honeycomb lines increase the photoelectric conversion by 5 percent, which has a concentrating effect and increases wear resistance.
Product description
Size:60W

High efficiency:
imported membranes with conversion efficiency of up to 23%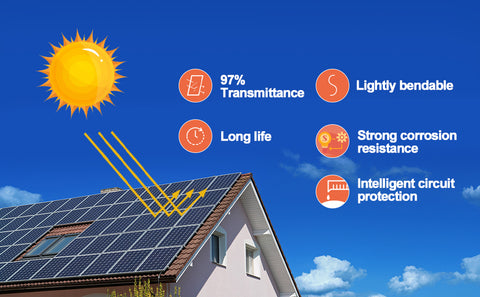 Material:
ETFE film, EVA hot melt adhesive, TPT back sheet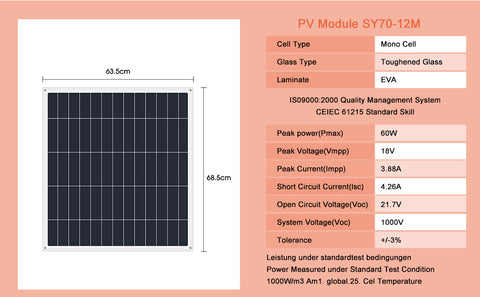 Bonding: Integrated high temperature bonding, adapt to the environment -5~80℃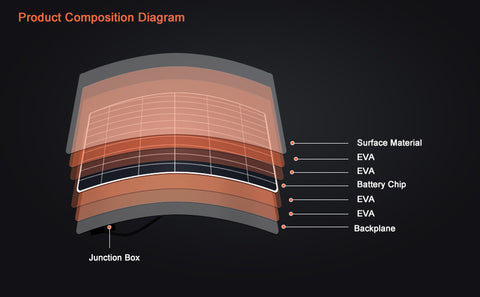 Environmental protection:
Using photoelectric conversion principle to convert sunlight into electric energy, convenient and fast, saving environmental protection.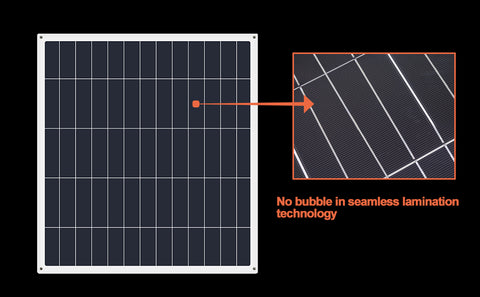 High life:
Product quality inspection using aging machine, service life of up to 20 years.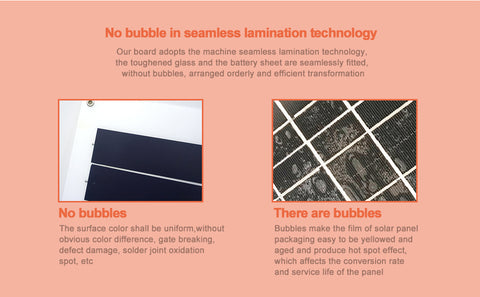 Applicable environment:
RV, private car, electric car, yacht, sailboat, tent, portable outdoor charging.