Tumo Int Corporation Ltd
Regular price
$449.00
Sale price
$439.00
Unit price
per
Sale
Sold out
Industrial grade exterior design, elegant appearance, great texture
Visual graphical user interface, easy to operate and identify
The reliable waterproof (three defenses for circuit board, hierarchical design), even if the water enters (small amount), it will not damage the device
Standard configuration RS232 communication, it is easy to do the monitoring with the computer software. (RS485, short-range wireless optional) using a USB to RS232 members, more convenient to exchange data with a computer
MPPT function (boost / Wind turbines, Buck / photovoltaic), so that the Wind turbines can charge the battery at low wind speeds, improving the utilization of wind energy.
MAX Wind Controller User Manual Down Load
MAX Wind Controller Program Software (PC ONLY)
                        MAX-T4-WS-10-NNHN-1

Battery parameters

Applied battery voltage

24/48V

Battery protect

Reverse connection protection

Over voltage

29/58.0V±0.3V

Over voltage recovery

22.5/55.0V±0.3V

Under voltage

21/42.0V±0.3V

Under voltage recovery

23/46.0V±0.3V

Battery temperature

5mv/℃/2V (settable) (optional component)

Wind turbines input parameters

Rated power Wind turbine

1000W/48V

Rated power of the terminal

25A dc (after rectification)

Max. input current of the terminal

30A dc (after rectification) 

Default speed of the Wind turbines

500 Rpm (settable)

Default wind turbines limited current

25A (settable)

Wind turbines protection method

over rev protection, over current protection, induction lightening protection

Unloading method

outer unloading device

MPPT function

Boost MPPT model ( automatic tracking or 5 segments curve tracking)

Input current of MPPT channel

12A

Others

Display mode

Liquid crystal (LCD) display

Communication mode

RS232   

Operating mode

  3M foil key operation (4 keys)

Working temperature / humidity range

   -40~+80℃/20~85%RH(non condensing)

Protection grade

   IP41

Controller size (L*W*H)

   235mm*148mm *84mm

Net weight

   2.5KG

Super-intelligent wind/solar hybrid controller is the new generation of special high performance control device for new energy application on the basis of ultra high performance controller. It contains our years of application experience (such as waterproof, dustproof, salt spray, wiring error, wind resistance limit control of Wind turbines, energy management etc.), it has done to ultimate no matter it applied to the charging control or street light control. In order to meet variety of applications, the controller adopts a hierarchical, modular structure, all functions can be achieved with different functional plates according to actual application, and it is convenient for rapid customization and application.Patented Wind turbines limit protection components. Protect Wind turbines and controller when the Wind turbines is in extreme wind speeds, or battery disengages during work, first connect Wind turbines in the strong wind, and etc.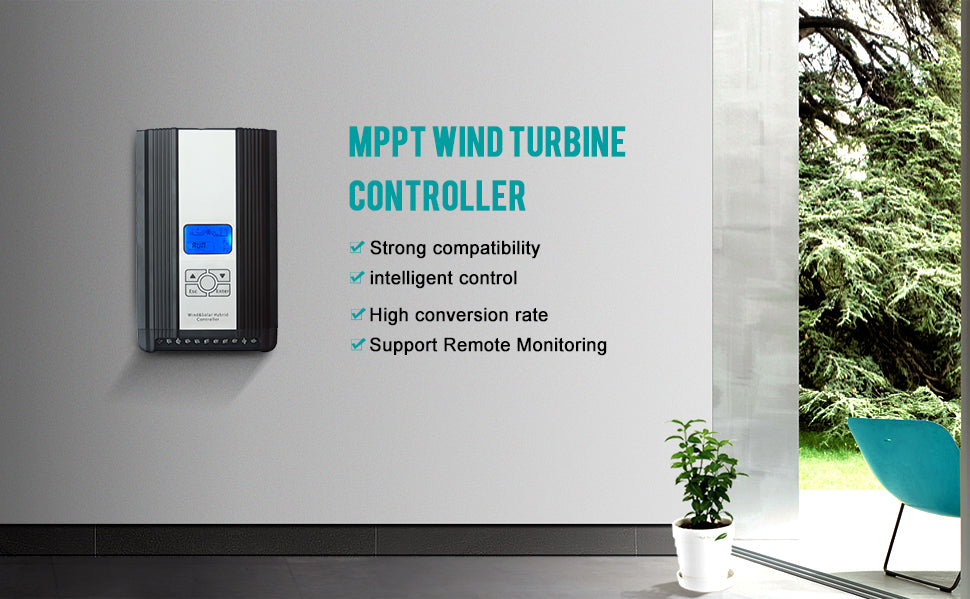 Patented Wind turbines steady speed control method, which makes the Wind turbines will not run with super speed, advantage is that the Wind turbines can maintain the steady speed power generation even in the high winds, greatly improve the Wind turbines generated energy. It will not stop the Wind turbines running by brake when over speed as conventional methods.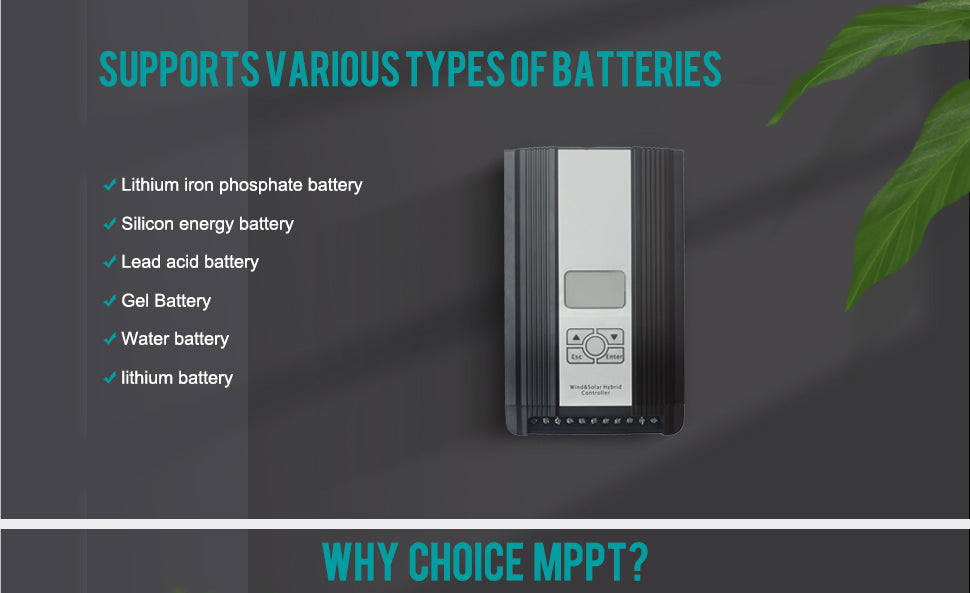 Patented Wind turbines stall current limit control methods, which makes Wind turbines will not run over current, avoid the damage of expensive generator caused by heating due to over current.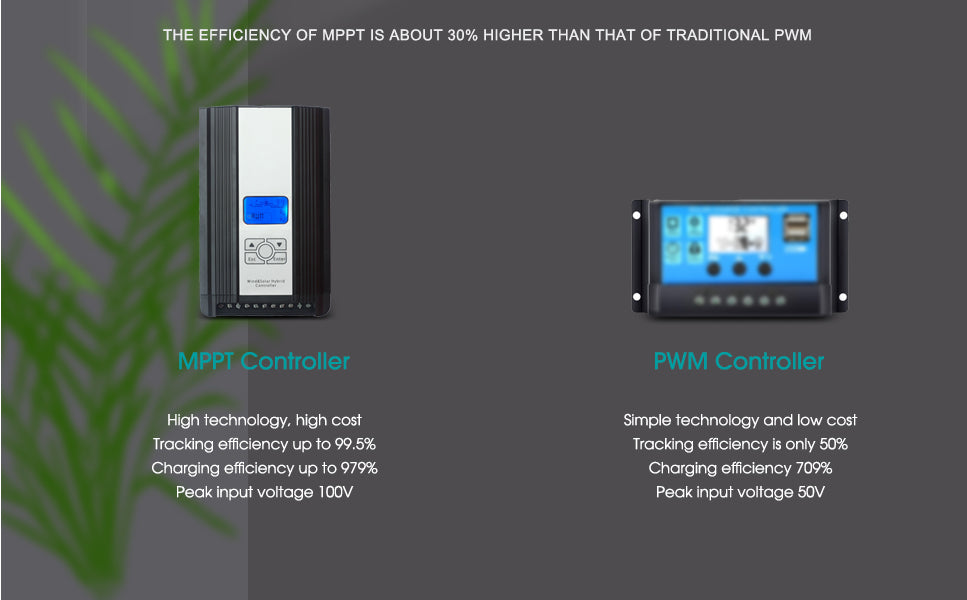 The open parameter setting mode for battery overcharge and over put etc, makes the controller be suitable for use by various types of battery (such as lead-acid batteries, lithium batteries).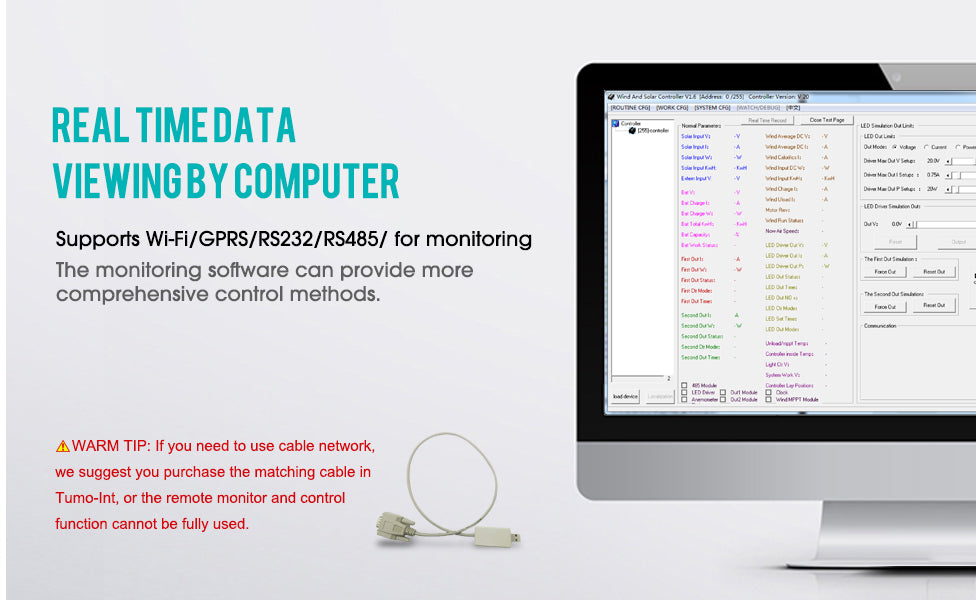 Customizable Operation
Various output modes available for different requirements;
Timing or optical control is usually used to make the controller adjust its output automatically.
Customers can customize their own application on the matching PC software;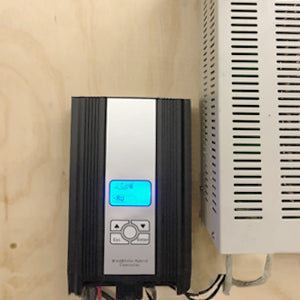 Share
View full details